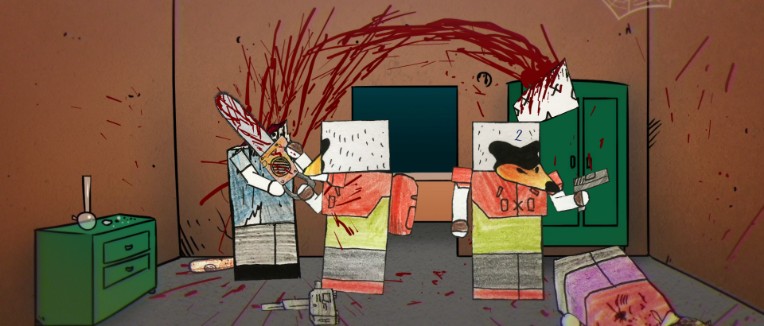 I worked on it on and off in late 2015-2016 and then kind of put it on hiatus, due to work and overall weariness from these paper animations. But a couple of months back I thought, "hey, I've got that video that's about 50% done that just sits there, why don't I finish it?"
Paper Hotline Miami 2 is focused on the group of masked individuals called The Fans. The whole video is basically one big action scene. It will be much more violent and hopefully better paced than the first one. As previously, I will be doing music for this one, which will be available online.
The video is on track to release in July.
Watch Paper Hotline Miami https://www.newgrounds.com/portal/view/646403